Reception class page. 2021 - 2022
Mrs Harrison
Mrs Prashar
Welcome to Reception's Class page!
"The child grew and became strong in body, mind and spirit."
Thankyou for choosing St Peter's Primary School for the start of your child's school education. We are sure that your child will thrive in our care. We are so excited to get started!
During the year we want to get to know your child as much as we can. With our help your child will learn key skills and knowledge, providing them with a firm foundation on which to build on, throughout their education. We will look after your child's mental helath and support their wellbeing, as we ensure all children at St.Peter's learn in a happy, safe and inspiring environment. We will support your child in learning letter sounds, in order to read and write. Reading is the key to education- we enjoy it a lot! We also learn all about numbers up to 20, a variety of shapes and how to solve problems independently. We enjoy singing too! We make sure that the learning environments are inviting and stimulating, both inside and out.
Here are a few bits of information to help you:
Children will have access to fruit and milk each day, although you are more than welcome to send in a small, healthy snack with your child. (Not a sugary snack) Please remember that this cannot contain nuts or peanuts.
P.E. will be on a Tuesday and children should come dressed in their PE kits on this day.
Home activities will be sent out each half term and your child can choose which options they would like to complete. It is not compulsary, but we do find that families enjoy engaging with the challenges we set. This can be documented in the Home Learning book or on Tapestry. Children can bring the book in each week on Monday, if they wish to.
Look out for the email link soon, as we set up Tapestry and begin our Learning Journey together!
As soon as your child is settled and we are able to get to know them more, we will begin sending home reading books. This may be a conversation book with no words at first. Your child can retell the story using the illustrations and learn vocabualry this way. We have Oxford Reading Tree and other oxford press books that are closely matched to the phonics being taught at school. For example, as your child learns new letter sounds, the book they bring home will help to practise these. Please sign the reading record and ensure your child reads their book three times. This will help their reading immensely.
This year, your child will undertake a baseline assessment- simply a few activities that Mrs Harrison will complete with them, individually. Please see the leaflet attached to tell you more.
We will be beginning the new school year by playing, interacting and talking- getting to know each child and finding out interests and strengths. We will take observations and put them on Tapestry, when we feel they are significant. There is a lot to explore.
We know many parents will not have seen the environment and will be inviting you in very shortly, when we know it is safe.
All About Me and My School
We will be reading books about starting school as well as enjoying some of the children's favourite stories, too. We are using 'Pathways to Write' for our English carpet sessions and we will explore the book 'Peace at Last'.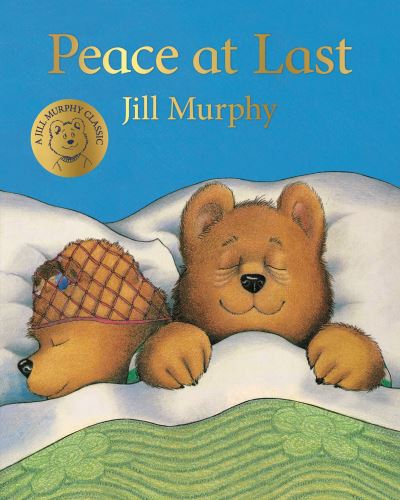 In maths, we will follow the'White Rose' scheme as we learn about early number and the principles of counting. Have a look at the long term and medium term plans below.
There is also a Reception Timetable, so that you can see what we do every day!
If you have any questions or concerns, please do not hesitate to speak to us by appointment or for a brief chat on the door.
Mrs Harrison & Mrs Prashar
Files to Download
Reception class page.: Gallery items
There are no Gallery items to display